I have decided to start uploading my defaults and creations for the Sims 2 to this shiny new dreamwidth account.
Today I bring you fantastic Makeup defaults for the Sims 2.
Lips and Eyes, based on makeup created by

jessi_dot
.
The lips I defaulted this time are Jessi-dots Flowers and Simplicity

,
and another set, Ribs and Cages.

You can find her original work in here.
http://jessi-dot.dreamwidth.org/6249.html
Eyes are based on Jessi-dots Dreams of Orcas and Whales set.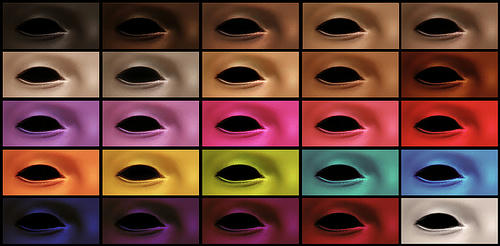 These are beautiful vibrant colors based on Pooklet actions. Here is the link to her original files.
http://jessi-dot.dreamwidth.org/2097.html
Download Default Base Game Lips
Download Default OFB Lips
Download Default Base Game Eyeshadows
Download Default OFB Eyeshadows