cynarra
I just adore Parsimonious creations.
I had a fantastic fantasy house I downloaded that was created by Salix Tree and had a Dark Pixie recolor of the wall lamp from
K8's Once Upon A Time set
. So I decided to play with making the rest of the set match, using extractions of Salix Tree's Dark Pixie mirror recolor.
All the furniture textures are Salix Tree's, I simply applied them to K8's updated set to have a matching set. I also extracted K8's bedding and fabric textures, recolored them and added them to this set. So here is what you are downloading.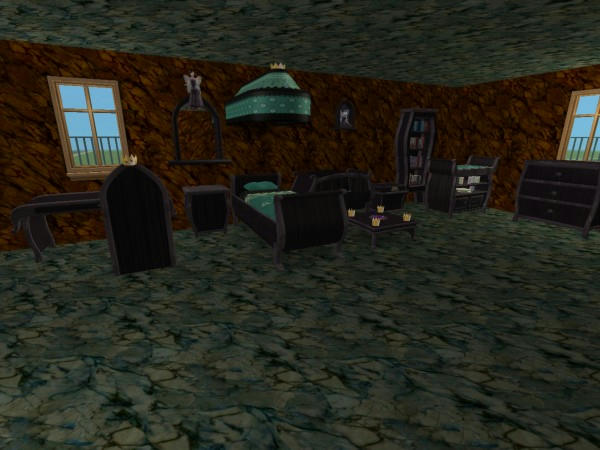 And a close up of the bedding/fabric.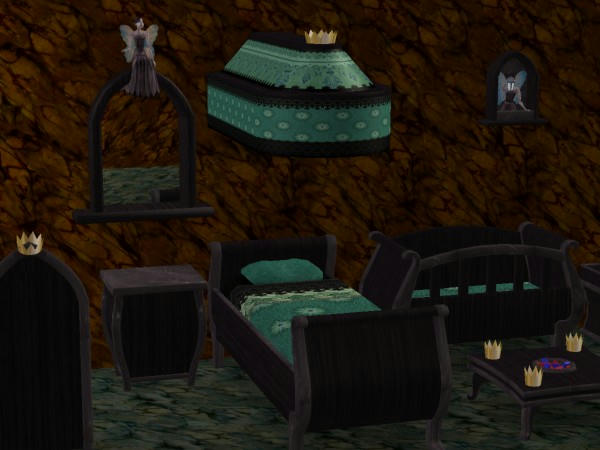 MESHES ARE NOT INCLUDED. Download these
Once Upon A Time Again
and these
Once Upon A Time
DOWNLOAD
DARK PIXIE