cynarra
Steampunk NPC Burglar Default.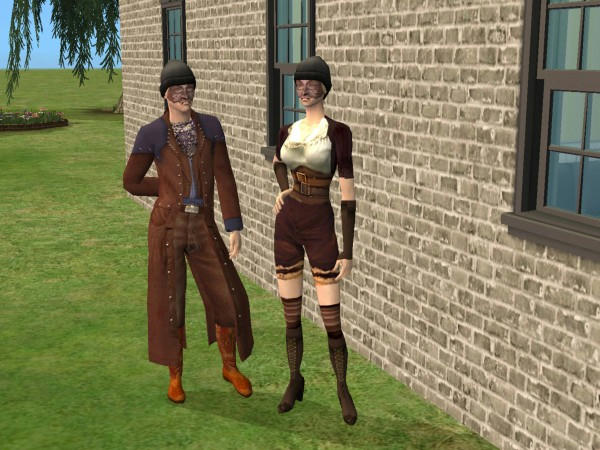 I just love Steampunk! I am in the process of creating a Steampunk hood, and am learning how to create NPC defaults. So I found this fabulous Bank Robber outfit from
All About Style
And for the female burglar, I ripped the alpha layers off this Bandit Queen outfit by
Serendipity for the Age of Steam project
(at bottom of page)
I replaced the bandit mask with a default using
Parsimonious Kate's k8ucm1780
mask.
I haven't done the hat, as I am using hair default replacement for the females, but am thinking about using the Bank Robber Hat with Mask from
All About Style
I will work on the hat replacement this weekend perhaps and try to post next week.
This download includes the default mask and clothing as pictured.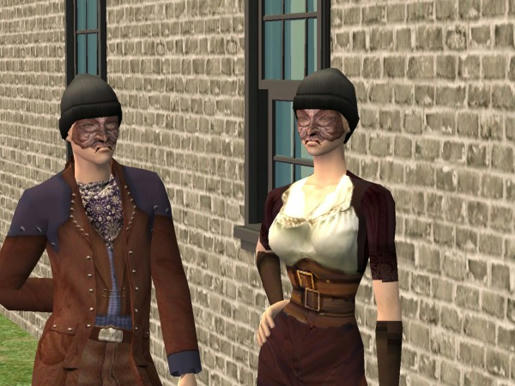 Download Steampunk NPC Burglar Default