cynarra
Cogworx Whirligig Wonderscope utilizes the lastest in gear ratio technology, created in the Deadwode Labs by our own team of mad scientists.
Finished with brass and copper findings, gears and cogs, and a highly polished moonstone lense, you will see clearly to the Martian settlements and perhaps penetrate the Venusian fog, or grab a sneak peak of Avalon or Elfheim.
Guaranteed not to rust, the Cogworx Whirligig Wonderscope is the premier astronomical vernian device to decorate your steampunk domicle.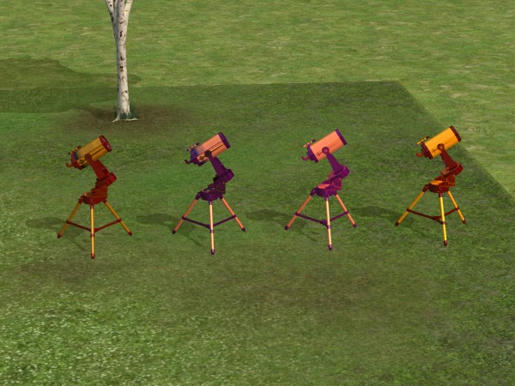 These are recolors of the Maxis FarStar e3 telescope, steampunkified for your hood.
FarStar e3 Steampunk